Development Signs Brisbane
Public Notice Development Signs Built Exactly To Your Needs
AD Contractors specialise in the public notification of town planning applications and development signs. We guarantee accurate, efficient and cost effective advertising from start to finish. We have long worked closely with the Town Planning community, and have been involved at the concept stage on some of Brisbane's landmark projects.  We operate as a family run client focused business. AD Contractors service all regions within South East Queensland.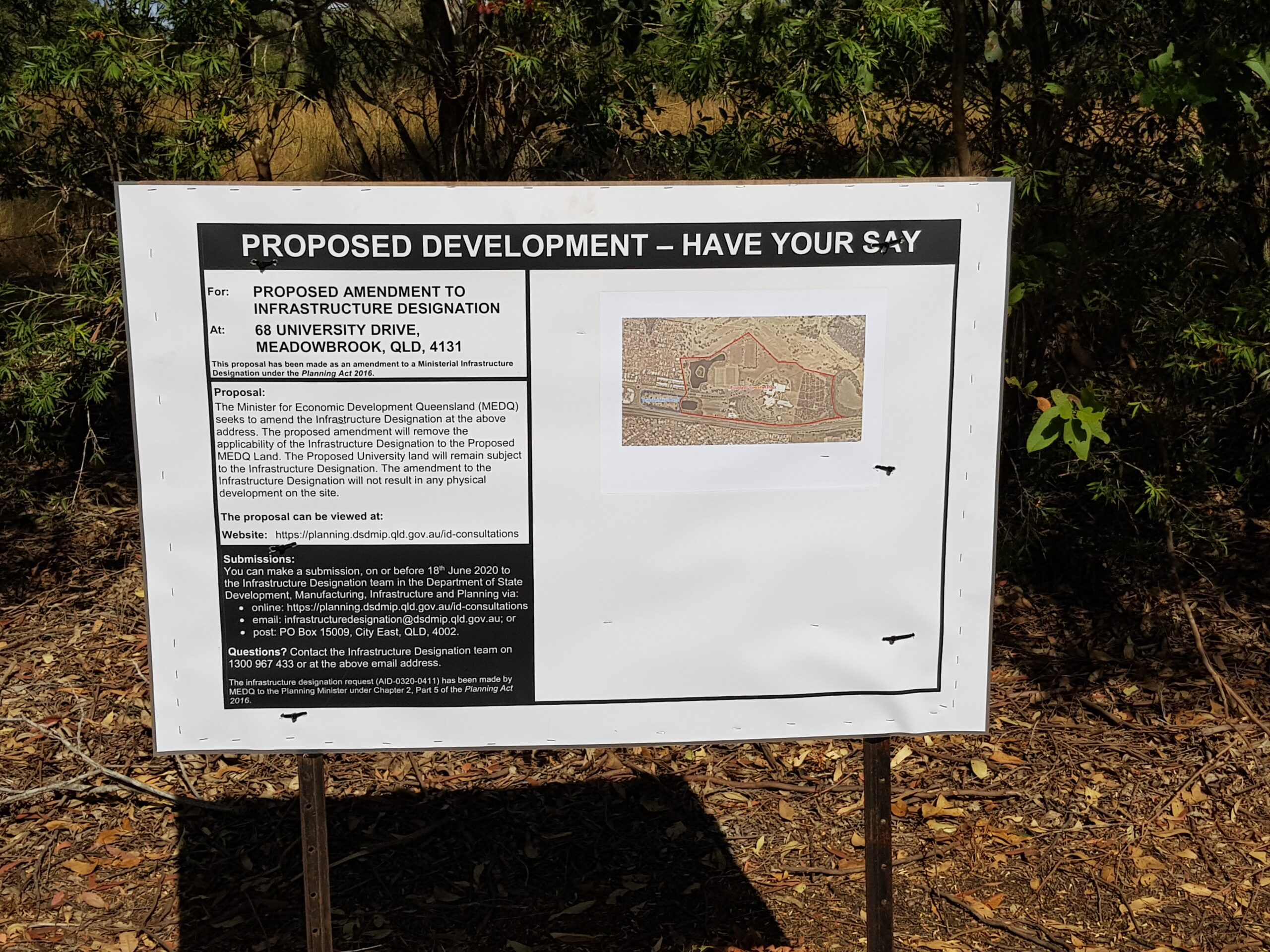 Our Services
We Do It All. Get In Touch For a Free Quote
Impact Assessable Applications
BCC Information Signage
Liquor License Applications
MEDQ Applications
Notification Letters
Advertisements
Maintenance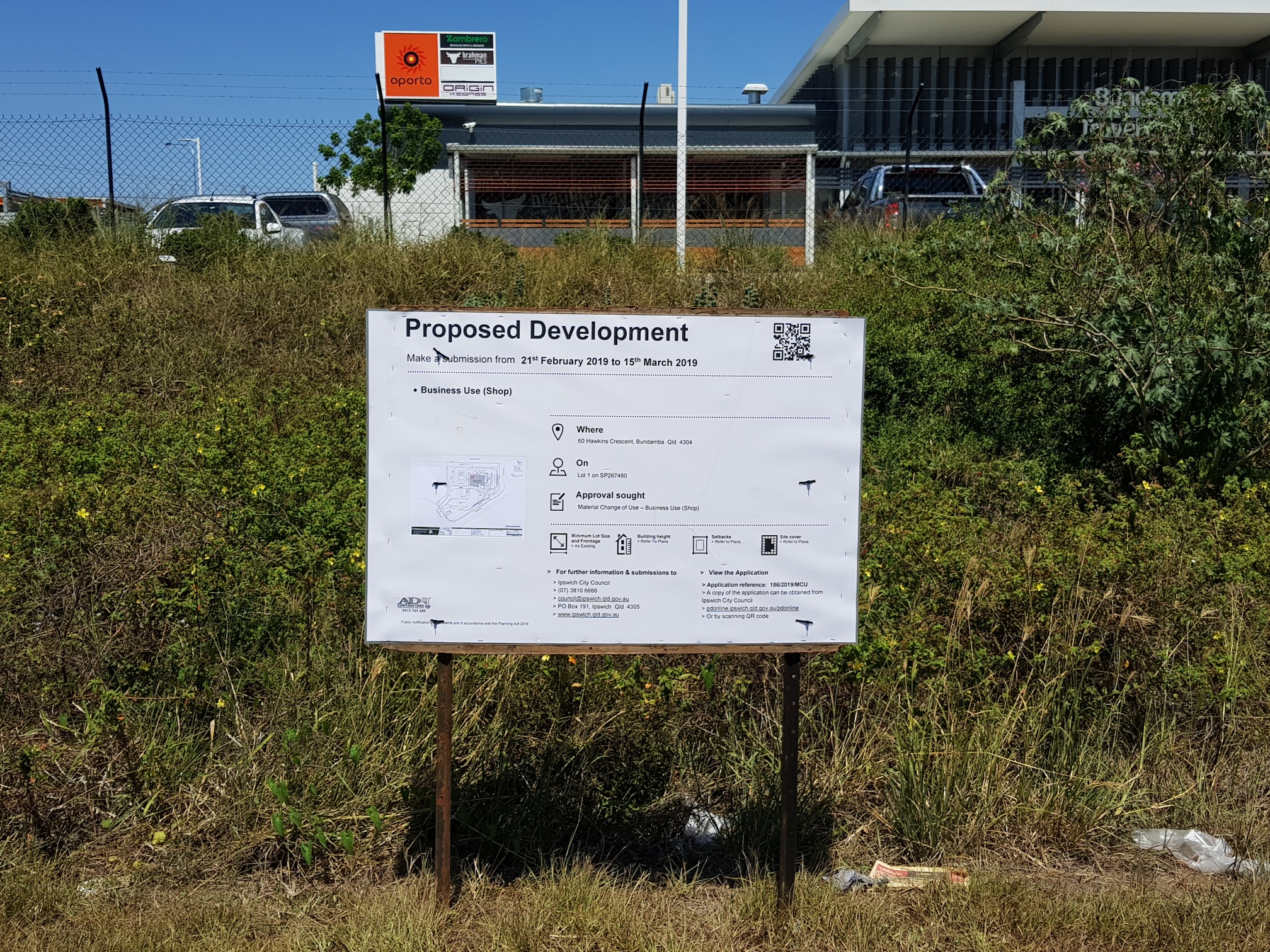 Why Ad Contractors?
We Are Affordable Experienced Public Notification Specialists
Advertising Contractors are the experts when it comes to public notice signs and development applications. We have been working with the Town Planning community, Developers, Surveyors and Architects over the past 30+ years. It is fair to say that we have pretty much seen and done it all when it comes to development applications.
Trusted By The Best In The Industry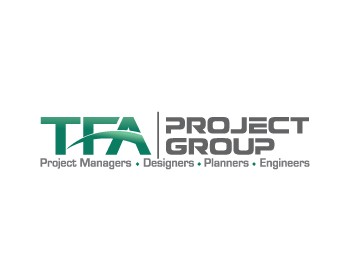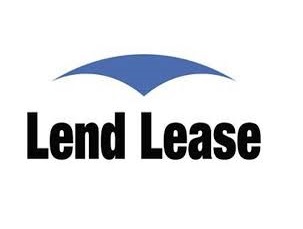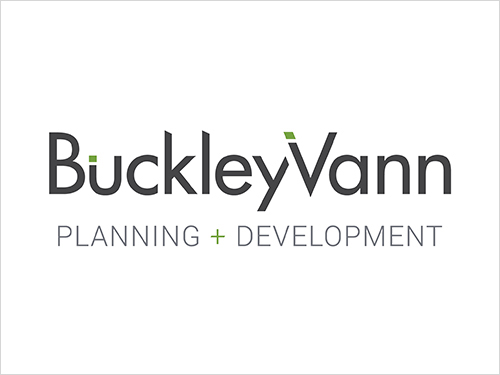 Contact owner operators who have the experience to meet all your requirements

We are proud to be one of the leading suppliers of public notification signs and services to South East Queensland for over 30 years. Well respected for our technical expertise, first-rate quality, value for money, and on-time delivery of our services.
Eastern Heights QLD 4305
Phone: (07) 3389 5741
adcontractors@optusnet.com.au